BARAKA NUSANTARA
​&
SEMBALUN VILLAGE, EAST LOMBOK, WEST NUSA TENGGARA
For the past 5 years, Baraka Nusantara has been working closely with the people of Sembalun ( a rural village located in East Lombok, West Nusa Tenggara) to improve the human well-being by harnessing its local potential. We re-produce the long-neglected coffee that we called as Kopi Pahlawan (Coffee of Hero). From the sales of Kopi Pahlawan and crowd funding that was held in 2015, we were able to collect sufficient fund to build our own Learning Space that we called, Rumah Belajar Sangkabira. It aims to improve the level of education by providing an inclusive education for children, youth, and farmers, particularly women.

This collaboration has resulted in strong bond between us. The earthquake that occurred a few days ago have left a devastating effect on the children's emotional state. However, psychological trauma is often overlooked in crisis management. In order to tackle this issue, we are collaborating with psychologist from West Nusa Tenggara, Jakarta & Surabaya.

​ Through crowdfunding and collaboration, we are building a crisis centre to help Lombok people, especially children, to cope with psychological trauma. Our TRAUMA HEALING CENTRE will also provide medicine, food, and clothing for those in needs. We will also distribute all of the logistics equally, especially to those who live in the most remote are around Lombok.

In order to achieve this goal, we need your HELP! By donating to this campaign you are going to help hundreds of Lombok's people (East and North Lombok) in getting the help that they needed to recover from this disastrous traumatic accident.​
THE LOMBOK EARTHQUAKE AFTERMATH
LET'S HELP BARAKA!
There are many ways to support our campaign in helping Sembalun.

FINANCIAL DONATION
---

---

Or Via Baraka Nusantara Social Account

​Account Holder's Name :
Siti Maryam Rodja SH
Account Number : 524 0366 501
Bank Name : Bank Central Asia
​Bank's Swift code : CENAIDJA
Country : Indonesia


---

NON-FINANCIAL DONATION

Considering the secluded location of the affected area around Sembalun Village, hence to maximise the distribution we can only accept these items below in our donation dropping points.

Posko Mataram

will only accept:

Canned and instant food
Medicines (vitamin, supplements)
Baby pampers
Feminine pads
Telon oil (cajeput oil)
Baby food (biscuits, pouches)
UHT milk (long life milk)
Second-hand clothes
Stationeries and children's toys

---

Notes:

Please pack your donation into a labeled box with your details to simplify the administration process and our reporting to you.

​

​

Our dropping points:
​Posko Jakarta
Jl Tulodong Atas No 7A Rt 06/03, Senayan, Kebayoran Baru, Jakarta Selatan, 12190

Posko MataramKomunitas Pendaki Gunung (KPG) Lombok

(mitra kolaborasi lokal)

Baraka <> KPG Lombok

(a/n Irwandri. R)

Jl. Pariwisata BTN Puncang HijauJl. Ketapang Blok J No. 3 Sandik

Batulayar - Lombok Barat

​Nusa Tenggara Barat 83355

Indonesia
CONTACT US:
For further enquiries please do not hesitate to contact us at
Syifa
+6281519553640



Maryam Rodja

+6287781033250
Powered by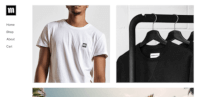 Create your own unique website with customizable templates.